Thank You to our Community Sponsors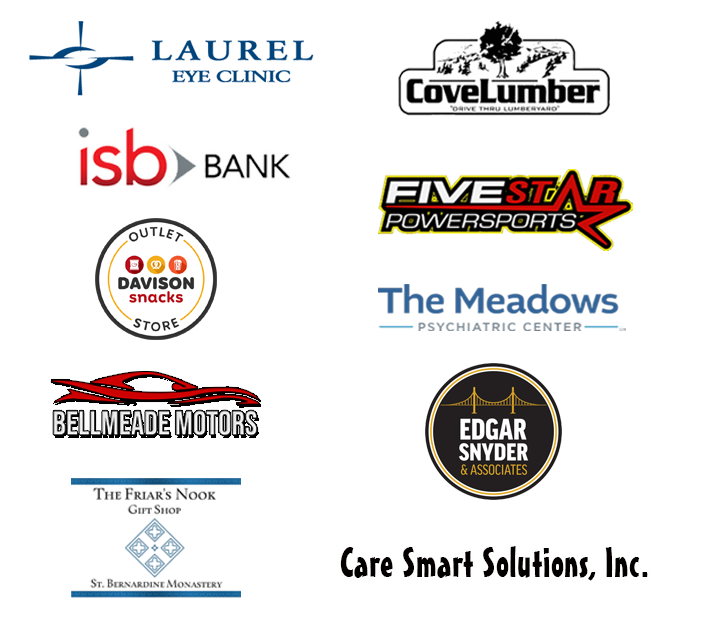 Cash/Check donations are accepted at anytime and any amount is appreciated.
Send Donations To:
Christmas Carol
One Forever Drive
Hollidaysburg, PA 16648
Checks Payable To:
Christmas Carol Foundation
The Christmas Carol Program is entering its 52nd year of extending a helping hand to deserving families over the holidays. What began as just a community project so long ago has developed into an incredible signature program that now helps those who are in need, through no fault of their own throughout Central Pennsylvania. 
The Christmas Carol Foundation is a 501(c) (3) organization with trustees who oversee the use of the funds, which come entirely from donations. All donations are tax deductible. All time is donated. For 52 years, the Christmas Carol Foundation has helped those who have ill family members, or have suffered a devastating injury or accident. Christmas Carol makes sure that the family has warm winter clothing…that their utility bills are paid or that their expenses for hospital trips are paid. She has made homes handicapped-accessible…has had new roofs put on…new furnaces installed…provided appliances and furniture. She has provided firewood, food, and, in some cases has provided a gravestone for a deceased loved one. Children are always taken care of and, in most cases, are the focus of the wish. 
As October begins, so begins the search for those who are suffering the most. The Christmas Carol Foundation solicits letters from listeners of
FROGGY 98.1 and asks to be told about anyone who could use the help of Christmas Carol each year. The foundation receives letters from those concerned about friends, family members, co-workers, or a church member. The 12 most deserving families are chosen an screened. From December 13th through Christmas Eve, one wish per day is featured on FROGGY 98.1. From Christmas Day through New Years Day, everyone who donated to the program is thanked on the air. What happens to those who are not chosen? Local churches and community groups ask the Christmas Carol Foundation to go through the remaining letters and many are helped in that manner.
Submit your Letter to Christmas Carol Here: